Good flooring is very essential for your house especially basement flooring. Your basement is where you keep your heavy stuffs thus durable flooring material is important in this case. There are many different types of flooring materials that you can go for. You can choose as per your budget and requirement. Empire Flooring provides you with all the types of flooring materials at an affordable price.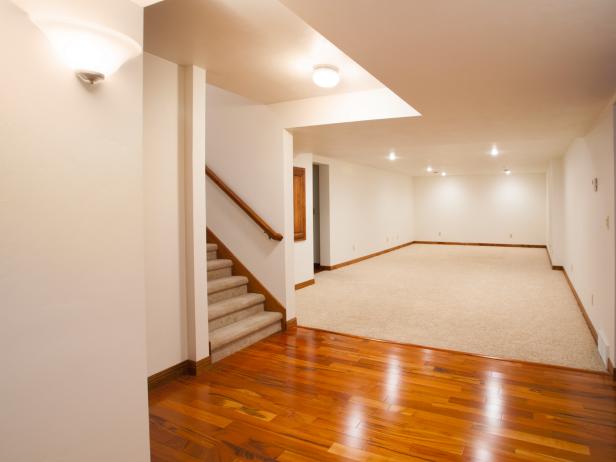 You should decide the purpose of your basement and how you will be using it. Accordingly, you can go for the suitable flooring. Heavy traffic area should have the stronger material whereas if you are going for the living area, you can go for fancy flooring. Some of the trending options in basement flooring materials are:
Rubber flooring

– if you decide to use the basement for gym purpose, you should go for rubber flooring. This flooring is waterproof and shock proof. The weight of the heavy machines can be handled by these flooring and the interlocks present between them makes it very easy to install. It usually comes in darker shades. These are little expensive but they are worth the price. The material is thick and you can join in more than two shades to make the flooring more appealing. 

Carpet tiles

– carpet tiles are usually used where the basement is extended into the living area. These carpet tiles are very posh looking and come in a different colors and patterns. You can match up with your home theme easily. They act as a hard surface and absorb less moisture. These tiles are not used in the heavy traffic areas as they are pressure sensitive. You can easily clean up these carpet tiles. If any part of your flooring gets dirty you can replace that particular part of carpet tile without replacing the whole flooring. 

Vinyl plank flooring

– these flooring is very durable and are waterproof. These floorings are very common among the people as they look amazing. These provide a luxury look to your home and it can go with the any theme. You can go for the different shades available in the market. These vinyl flooring is very thick thus it is very long lasting. These come at a very affordable price range and do not require much maintenance cost. Vinyl flooring can keep your room warm in winters as they create a little insulation. These are not cold to your feet.