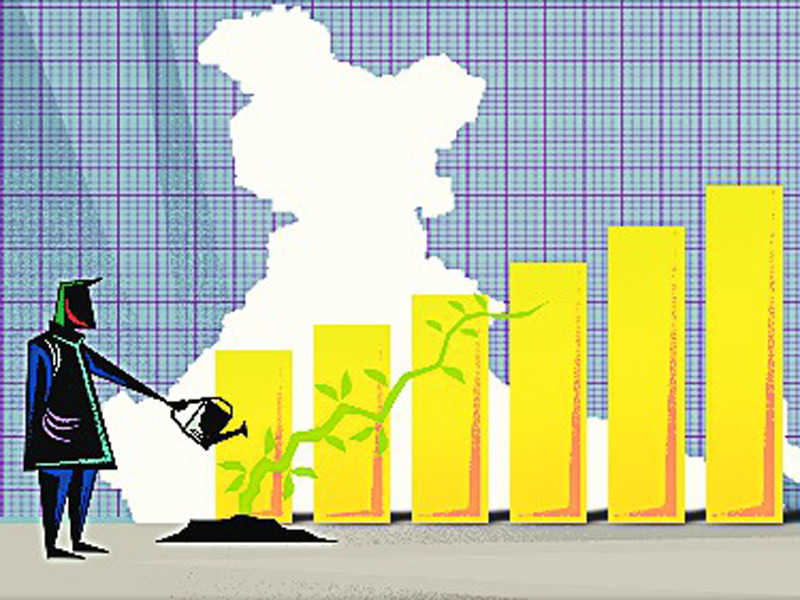 As the famous saying goes: Knowledge is not expensive, but ignorance is.
As an entrepreneur or a businessperson, it is very crucial for you to gain as much knowledge about your business as possible.
The concept of knowledge in your business originates from multiple angles. It goes without saying that you must have subject matter expertise about the product or the service you are promoting.
For example, if you are developing and promoting a mobile app you should be well versed with all the latest tech specs and technologies that have a direct or indirect impact on your industry. This way if you need to lead a team of programmers and developers, you lead from the front and your team is confident that the control of the project is in capable hands.
While it is important that you have knowledge about your product, service, and the technologies involved, it is also critical that you understand various other aspects of your business such as
Employee and HR management.
The financial aspect of your business.
Compliances.
The business laws of your country or region where you operate.
Market insights.
Knowledge of competing products.
Interpersonal skills
and a slew of other factors that can help you consolidate your hold over the state of affairs.
Knowledge empowers you. It helps to think out of the box. You learn to look at your business from the bird's eye view. You can take corrective measures in case something goes wrong. You're not clueless if one aspect of your business begins to flounder.
Of course, you can always hire experts and business consultants but often, for a startup, getting such employees and consultants can be expensive. Besides, without adequate knowledge, it will be difficult for you to interact and negotiate with these experts and get the best advice for your business.
But how do you gain this knowledge? Being a busy entrepreneur, it is often very difficult for you to take out time to expand your knowledge. Listed below are 5 best ways to expand your scope of knowledge and gain a deeper understanding of how your business works.
1. Create a long-term knowledge acquirement plan
The scope of business knowledge is quite vast. You cannot hope to learn everything in a few weeks or even in a few months.
The prospect of learning new concepts and gaining knowledge can be daunting for many especially when you have left your college a long time back.
The best thing you can do is, draw up a long-term plan.
Create a list of priorities. Being an intelligent person, you have an idea how much time you're going to need to focus on different streams.
Then divide the streams between different weeks and months.
Create a list of time gaps – the time periods of the day when you can devote 15-20 minutes to reading, researching and exploring. For example, if you use public transport you can read. If your vehicle is driven by another person, you can spend your commuting time studying. If you have 10-15 minutes between meetings, you can tune your mind to get accustomed to accommodating some study during that time.
The key is not rushing and making a long-term plan for acquiring knowledge. Don't get bogged down by the fact that you can study for just 15 minutes. Something is better than nothing.
2. Find a mentor or a business coach for yourself to gain business knowledge
A mentor can teach you in an hour what you would otherwise take weeks to learn. Experienced businesspersons and entrepreneurs who have spent years working in the industry often love to share their knowledge and wisdom provided you don't infringe upon their schedule.
Find opportunities to spend time with such a mentor. You can meet for dinner. You can join a game of golf. You can attend the conference or the workshop that your mentor is attending.
A business coach is a professional mentor – you have to pay for the advice and the wisdom that he or she shares with you.
A good thing about working with a business coach is that, since he or she is committed to providing you the right knowledge that helps you grow your business, he or she is going to have a system to ensure that you learn something new through every interaction. From interpersonal skills to finance to employee management to taxation to supply chain management, a business coach covers the length and breadth of your entire business spectrum.
3. Do a part-time MBA
These days there are many flexible part-time MBA courses that you can do while taking care of your business. The classes are held in the evenings or even late evenings. You can find an institute that is either nearby your home or your office so that you don't spend lots of time commuting.
The recent Covid outbreak has prompted many institutions to deliver online classes and this is a blessing in disguise. You can either attend live online classes or you can download and watch pre-recorded classroom sessions.
You can choose an MBA stream according to your requirement. The basic idea is to acquire knowledge that is going to help you take your business forward.
4. Take micro-courses and read books
There are many websites and mobile apps these days that provide micro-courses, such as Udemy. These courses don't take much time. They are affordable. You can download most of the course material once you have purchased a course so that you can go through it at your own convenience. You can find a course in practically every business field that can help you gain more knowledge and insight into the functioning of your business.
A big benefit of acquiring knowledge from micro-courses is that the course content is constantly being updated. There is live feedback from the people who have taken these courses. All courses have star ratings. Provided you have a clear idea of what you want to learn, once you are on one of these websites, you can quickly jump to the right category and find the micro-course you want to take.
Books can be a great source of knowledge. Many successful business persons including Richard Branson, Warren Buffett and Bill Gates have written excellent books on how they manage multiple businesses.
5. Join online communities and social networks
The interaction in online communities and social networks is random but if you're ready to spend some time scouring through various threads, you can gain lots of hands down knowledge from your peers. Take for example a website like Quora. People post questions and other members post answers. Many answers may be useless and even spammish, but then there are also many answers that are priceless.
Through online communities and social networks, you can gain knowledge in a leisurely and relaxed manner. There is no obligation on anyone. Not just gain knowledge, you can also share knowledge with other members of the community or the social network.
Conclusion
Successful entrepreneurs believe that the pursuit and acquirement of knowledge never stops. Businesses go through constant churning. So do markets. So do the dynamics within which your business functions and expands. Hence, gaining knowledge is an ongoing process.
Make it a part of your system. After a while, acquiring knowledge is just another thing that you do, something like replying to an email query.