The wedding day holds a special place in every bride's heart. It is the day when all the eyes in the room will be on her- gauging her from head to toe. Hence even a small mistake regarding attire and bridal hairdos can ruin this day for you.
One of the common mistakes would-be brides make while planning their bridal look is fixating too much on the "perfect picture" they found on Pinterest instead of focussing on styles that will compliment them the best.
Every bride is different- they differ in the shape of their face, eyes, lips, and, most importantly, hair! Therefore do not set unrealistic expectations based on some online pictures. Rather be the best version of yourself on your D-day!
In this process, we present to you the do's and don'ts when it comes to bridal hairstyles.
Do schedule a trial
Book your stylist well ahead of time and ensure to do a trial 4-6 weeks before your wedding. The session must be long enough to try at least 3 different fashionable hairstyles. This way, you have options and can zero in on your favorite look.
Communicate freely with your stylist and share your ideas about the bridal hairdos you have in mind.
On the day of the trial, share information about your wedding dress and about the wedding day itself. Inform the stylist if you are planning an outdoor wedding as you can try hairstyles that will hold against the wind.
Clearly expressing your thoughts will help your stylist suggest looks that will go well with the overall feel of your nuptial day. So if you wish to wear your hair up or down, use extensions, etc., talk to your stylist about it.
Don't try anything drastic
The weeks before the wedding is not the time to do something drastic or extreme, especially to your hair. This includes crazy haircuts and trying on colors that you have never donned before.
Try to stay close to your style as it works out the best. But do glam it up a notch for the biggest day of your life!
We suggest this because people generally require some time to get used to the new look or color and feel confident about themselves. Moreover, some hair colors look better after a few days as they are too loud when they are fresh.
However, if you do plan to go ahead with a makeover, leave yourself enough time to fix any disasters if things go downhill.
Do take pictures
Take bucket loads of it. Tag a friend along to your trial and request her to take pictures from every possible angle. Ensure the various bridal hairstyles from the front, back, profile, and even from the top.
The goal of this whole exercise is to ensure that you look good from all sides. This is necessary as you will be snapped from different angles on your D-day.
By doing this, you say goodbye to any "bad" photo of yourself. You can also use these pictures to make a beautiful scrapbook when you find the time for it after your wedding.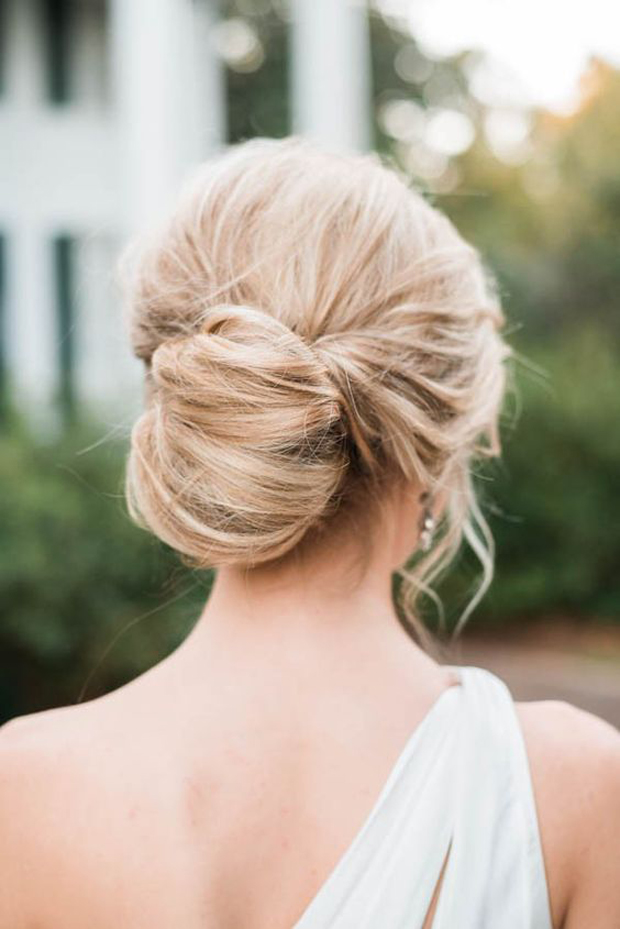 Don't forget the accessories
Hair accessories play a very important role in completing bridal hairdos. With many options such as a tiara, headband, flowers, and diamonds, make sure to carry it along with you when you go for your trial.
Your stylist can assist you in choosing the one that best suits your hairstyle.
Also, invest in a few spares to save yourself from unnecessary worries if one gets broken or lost.
Ascertain that the accessory does not take the limelight away from you. After all, you do not want people wagging their tongues for the wrong reasons.
If you are unsure about what to choose, then keep it subtle. Finally, do not forget to secure the accessory properly and carry an emergency hair kit to your wedding.
Do opt for hair treatment
It is silly to expect your hair suddenly to look healthy and luscious on your wedding day. To have a bridal hairstyle you always dreamed of, you must make sure to get it in its best condition.
Therefore plan. Consult your hairstylist and come up with a plan that involves eating the right food, choosing an intensive hair treatment package, and trimming your hair to get rid of frizz and split ends.
Also,  opt for a good conditioning treatment a week before the wedding day to guarantee that your hair will be soft, shiny, and vibrant – exactly how a bride's hair must be!
Please don't overdo it
Bear in mind that the pictures from your nuptials are going to remain forever. Hence, stay within your comfort zone. Moreover, everyone is familiar with the age-old adage, "less is more."
So do not go overboard while prepping for the big day. Avoid getting tempted by the numerous choices of hair accessories and colors. Work with your stylist to create a bridal hairstyle that reflects your style.
Most importantly, stick to the plan and don't mess with your accessories and hairdo on that day. One wrong move and your gorgeous looking hairstyle could be toast. Bottom line- do not overdo it!
Do take suggestions
While it is understandable that your wedding is a very special occasion for you, but it is not a good enough reason to turn into a bridezilla!
Hence if your stylist suggests doing or not doing something concerning your bridal hairstyle, it is worth a listen. You may be delightfully surprised by the results.
Having open and 2-way communication with your stylist about what you like and don't is the key to achieve a bridal hairstyle that you are truly happy with.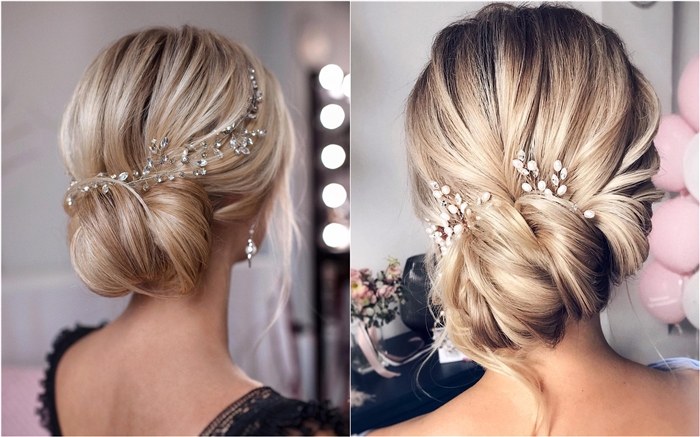 Wrapping up
While wedding hairstyles are often the last things the brides think of, it is by far the trickiest to perfect. Therefore to avoid any "hair-tastrophes" on your wedding day, test your look completely using all the hair accessories.
We hope you enjoyed reading our bridal hairstyles dos and don'ts. Keep these tips in mind while you prepare yourself for the new adventure. Good luck!