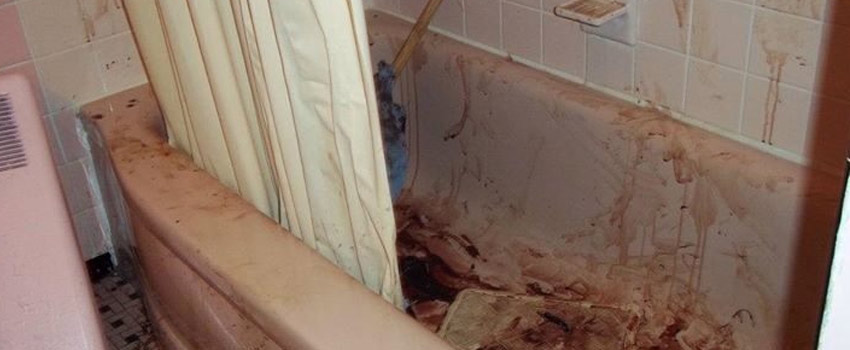 If the unimaginable happens, and someone gets injured or died in your home, business or property, whether accidentally or not, it is something you don't want to handle lightly. The law enforcement will visit the scene and collect whatever evidence they see, remove the injured or dead body from the accident scene and do the little investigation they could and then go back to their base. What's left? In most cases, the crime scene can be covered in blood, bodily fluids or even human body parts, depending on how bad the case might be. So what's the next line of action when this happens? Call trauma cleaning service. But before you do that, there are a few things you should and should not do when caught in the middle of such a tragic situation.
Leave the Scene without Touching Anything
Fluids from the human body including blood, urine or other bodily fluids carry blood pathogens which are contagious.  Bacteria and viruses such as HIV and Hepatitis are found in blood and exposure to it could be dangerous. These diseases spread fast so it's best to leave the environment completely. Every blood should be treated as if it was contaminated, no matter how close the person might be. The last thing you need is to be contaminated due to exposure to blood and other bodily fluids at the scene.
Leave the Cleaning Job to Professional Trauma Cleaning Services
Sure, you may be thinking it's alright to clean the blood and bodily fluids in the area on your own. If you are thinking about doing that, you may want to reconsider not doing that. If you or your loved one clean up the scene after the incident, and they get infected in one way or another, you have yourself to blame. Likewise, if the incident occurred at the workplace and you mandated your employee to clean up the scene, you will be held responsible if your employee gets infected. You can prevent such an ugly situation from rearing its head when you hire professional trauma cleaning service to handle the cleanup. This is by far the best way to handle this matter. And if anyone in your workplace or home gets sick or infected due to negligence, the cleaning company will be held responsible.
What Information Should You Provide to Trauma Cleaning Service
It is important to provide the trauma cleaning company with all the necessary info they need to speed up the cleaning process. Most cleaning companies will only respond to an incident if police officers have conducted investigations and gathered information. Prior to the arrival of trauma cleaning service, you need to have some basic info ready such as what transpired, where the incident occured, specific area that needs to be thoroughly cleaned, contents affected, and if the property is fully insured. This way, the experts are well informed and know what to do immediately to remediate your property.