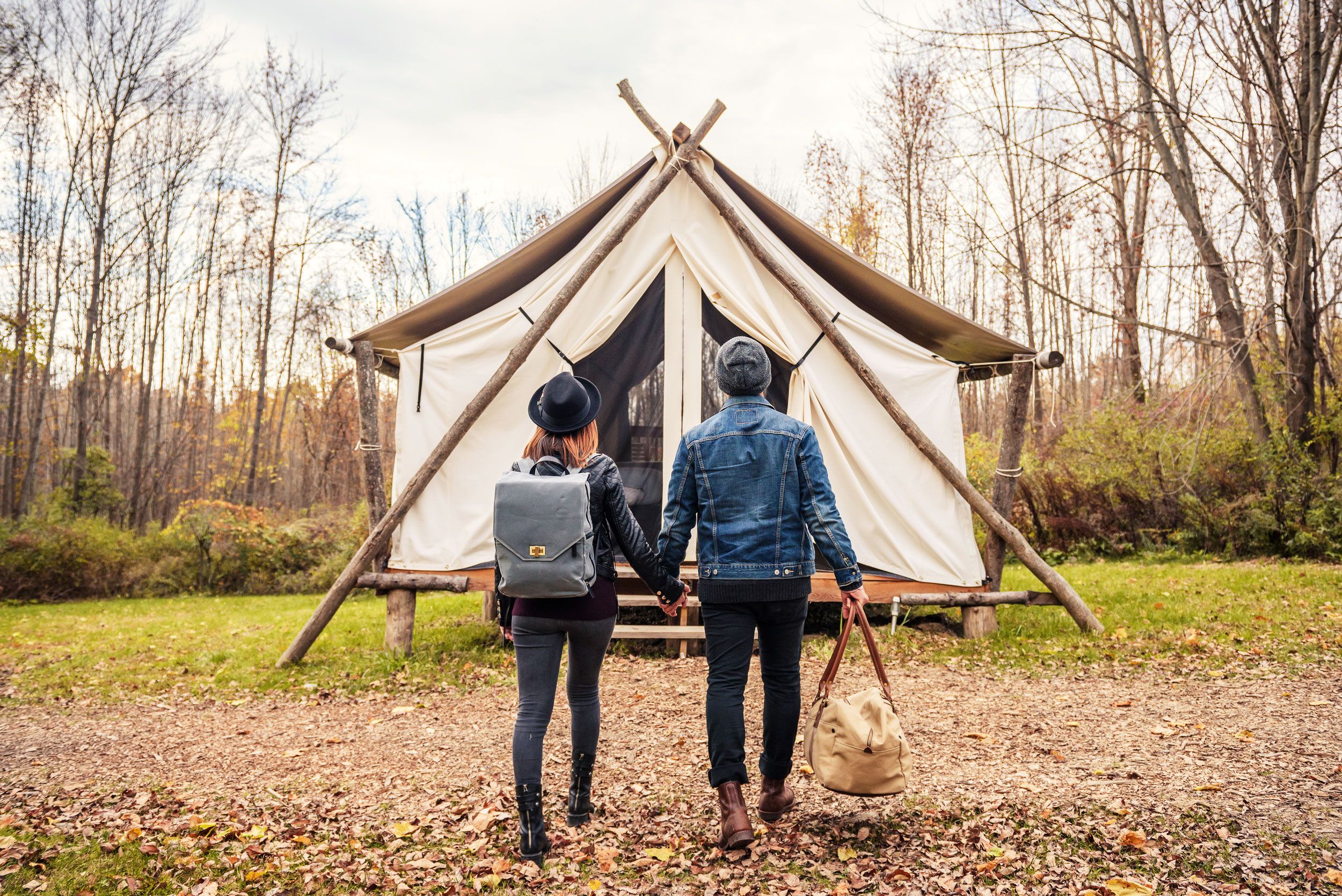 While everyone hopes and dreams of a fairytale romance that is easy and comfortable, life happens and sometimes things get sticky. Marriage retreats are an amazing way to take a break from the rest of the world and focus on your marriage to address concerns and work on igniting the spark of love once more. Let's take a look at five of the best marriage retreat centers in New York that are worthy candidates for your couple's retreat.
1. Harmony Hill Lodging and Retreat Center
Operated by twenty-five plus year industry veteran Chris Rosenthal, M.S., LMHC, C.HT, Harmony Hill Lodging and Retreat Center is regarded as one of the top couples retreats in the US. Due to its scenic, incredibly relaxing location and abundance of activities, nearby attractions, and the option to try "glamping" in a treehouse-style yurt, this is an amazing option for those looking to spend quality time together doing fun events and exploring. Harmony Hill offers week-long or weekend retreats in their stunning seventy-acre wooded location that sits nestled on the edge of the Catskills Mountains. If you want relaxation with a twist of fun, Harmony Hill may be exactly what you are looking for! They even have a labyrinth!
2. The Lighthouse Retreat And Wellness Center
The Lighthouse Retreat and Wellness Center is operated by a collection of experienced veteran professionals, bringing in a multitude of different techniques and options for treatment. This, paired with a comfortable and aesthetically pleasing location creates an amazing and powerful environment for healing and problem-solving. Within this location's values, it mentions an effort to always support uniqueness due to the belief that we are all perfect the way we are; due to this, they make efforts to find middle grounds that are healthy and provide couples growth potential to heal and excel. If a peaceful journey full of mindfulness and learning potential is what you are looking for, The Lighthouse is worth checking out.
3. An Affair Of The Heart
Servicing from the stunning locality of Northhampton, MA, while this is not located in New York by technicality, this is still an incredibly popular venue for couples retreats NYC locals seem to love. An Affair Of The Heart acts on the plan to strengthen bonds, heal relationship faults, empower connection, and move forward together as a unit. This creates a space where both people can speak openly about the relationship, allowing growth and healing. Plus, the venues, one of which is a stunningly decorated home that provides all of the comforts of a high-end hotel with the spatial allotment of a home, are perfect for spending time together before exploring the surrounding area.
4. Koumidou Center
As another option that is touted as one of the top couples retreats in the US, the Koumidou Center is an Upstate New York option that has been assisting people to grow and heal for over thirty years. Designed to help couples learn to navigate difficult situations and communicate openly, the Komidou Center is a high-end feeling, a luxury establishment that provides everything you need to grow stronger together. Generally, couples opt for the three-day retreat, making this a good option for those looking for a shorter getaway, as well.
5. Orient Retreat Spa
Located in Flushing, Queens, this is one of the most common couples retreats NYC locals flock to. Founded based on love, self-appreciation, and a healthy lifestyle, the Orient Retreat Spa is a place for personal healing, rejuvenation, and self-exploration, as well as couple healing and bonding. The team believes that it is now the perfect time to begin working on yourself and your relationship through healthy behavior changes and overall growth. As a whole, the location's scenic location and peace-driven approach make for a powerful healing experience that is worth consideration.
A Personal Journey
The decision to book a couple's retreat is a deeply personal one that takes a lot of consideration. All of these locations strive to put you first, giving you the perfect platform to heal and grow together as a couple. It is just a matter of preference and what type of care you feel your relationship needs. Do your research and you will certainly find the perfect location!